Adjustable-Rate Mortgages
Loans with a variable rate after an initial fixed period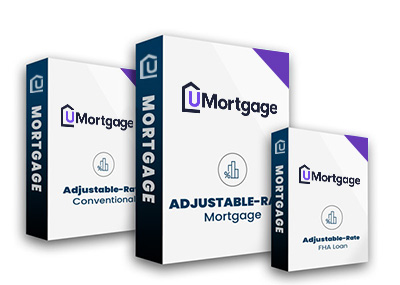 Adjustable-Rate Mortgages (ARMs)
Significant short-term benefits.
I will help you understand your ARM options and help you decide if this type of loan is the right fit for your situation.
The ARM Advantage
With an Adjustable-Rate Mortgage (ARM), the interest rate stays the same for an initial fixed period of time and then adjusts based on market conditions. An ARM usually has a lower interest rate than a standard Fixed-Rate Mortgage for the initial fixed period. However, at the end of the initial fixed-rate period, the interest rate becomes variable and may move up or down depending on the direction of a mortgage index it is associated with.
Get Started
I will ask you a series of questions to see if an ARM is right for you.
Loan Amounts up to:
$3,000,000
Credit Scores as low as:
580
Minimum Down Payment:
0%
Types of Adjustable-Rate Mortgages
Adjustable-Rate Conventional
Adjustable-Rate FHA
Adjustable-Rate VA
Adjustable-Rate Jumbo
Adjustable-Rate Refinance
ARM Features & Qualification
ARMs often have lower interest rates and payments than a fixed-rate mortgage during the first years of the loan
The homeowner can refinance at the end of the fixed-rate period
Payment caps limit the amount that the rate can fluctuate during an adjustment
Who can benefit?
Homebuyers who don't plan on living in the property for longer than the initial fixed-rate period of the ARM and want to take advantage of short-term lower interest rates and monthly payments
Homebuyers who plan on refinancing after the end of the fixed-rate period
Credit and collateral are subject to approval. Terms and conditions apply. This is not a commitment to lend. Programs, rates and conditions are subject to change without notice. Some products and services may not be available in all states.