Feed
back
Check out a few of my reviews & testimonials from some of my happy clients.
Kahren Oxner's
Feedback and Reviews.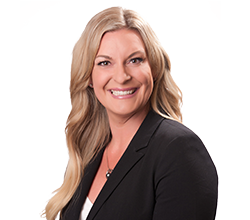 Excellent

4.9 out of 5

4.9 out of 5
Based on 82 customer reviews

I absolutely would recommend her and her team
Kahren was amazing when I bought my house, and again when refinancing it. In both situations, other lenders were difficult to deal with and generally unhelpful, but Kahren's knowledge and diligence made the process as quick and painless as possible. I absolutely would recommend her and her team to anyone looking to get a home loan or refinance.
Zach Wolfe Martin
| February 10, 2020
  Google

Absolutely amazing
From the second I first spoke with Kahren, I felt like I'd known her for a lifetime. Kahren was open minded to my situation and was ready to work. I explained my situation, and within less than an hour Kahren had me pre-approved for a home loan and a letter to the seller ready to go for me to put in an offer on the home I found. Kahren made buying my first home so easy and enjoyable. Kahren and her team kept me up to date with the process and was always willing to answer any questions I had, even the silly ones. It took Kahren and her team less than 30 days to close my loan. We could have closed early, however we were waiting on the seller to complete their tasks, not the lender!!! I can't thank Kahren enough for being absolutely amazing through the whole process of buying my home. Thank you, thank you Kahren!!!
Stephanie F
| February 8, 2020
  Zillow

Easy & Fast!
This was our second time working with this mortgage team. Once again, it was easy, fast and we ended up saving so much more money than I thought we would! Would do it again in a heartbeat! We will definitely use them again if our rentals ever need refinancing and highly recommend them to friends and family! Thank you, Kahren, Jonathan, Crystal and Angela! You are rock stars!
Lindsay G
| February 3, 2020
  Zillow

She's extremely knowledgeable
Kahren is helping me with the purchase of my first multi-family property as a principle residence. She's extremely knowledgeable about the intricate (and sometimes counterintuitive) guidelines of each loan option. She's punctual in her responses and succinct in her explanations. I would absolutely refer other people that thinking of investing in multi-family properties to talk with Kahren and consider all financing options before deciding on what they "think" is best for them.
Nicholas D. Hooyman
| November 22, 2019
  Google
Recommends  
She is honest, transparent
Kahren and her team were referred to me by my aunt who has worked with Kahren for years. The Oxner Team helped me in the purchase of my first home and they made it so easy for me. Kahren took me through the pre-approval process and laid out all my options at our initial meeting. She is honest, transparent and answered all my questions. The team is so quick to get documents processed and provide updates throughout the process. Kahren is responsive via e-mail, text and phone calls, which made it very easy to communicate. I loved my experience and I can't wait to work with Kahren and her team in the future!
Alisa Lee
| November 13, 2019
  Facebook

She was so helpful and kind
Kahren is honestly one of my favorite humans! She was so helpful and kind during an extremely anxious time. She answered all my questions and concerns at all hours of the day! I'm so glad I got to work with her.
Samantha Barker
| October 29, 2019
  Zillow
See More