Construction Loans
Construction and permanent financing with one closing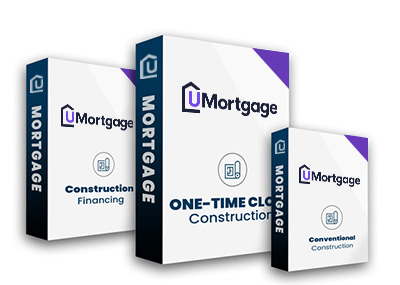 Construction Financing
Build Your Dream Home.
I can help you understand your construction financing options and how we can help you build the home of your dreams.
One-Time Close Construction Loans
One-Time Close Construction Loans allow borrowers to combine financing for their construction, permanent financing and in some cases the lot purchase, into one loan. This loan product is ideally suited for peopled who are building a new home but need financing during the construction phase. These loans feature the following benefits: low or no money down financing, competitive interest rates and one closing for all financing. There are Conventional, FHA, USDA and VA options available, all of which eliminate the necessity of a second closing and the costs associated with it. Additionally, borrowers don't need to re-qualify when transitioning to their permanent mortgage.
Get Started
I will ask you a series of questions to determine your construction loan goals.
Loan Amounts up to:
$817,650
Credit Scores as low as:
620
Minimum Down Payment:
0%
Types of Construction Loan Programs
Conventional One-Time Close Construction Loan
FHA One-Time Close Construction Loan
VA Construction Loan
USDA Construction Loan
Construction Loan Features & Qualification
No need to obtain separate construction and permanent mortgages
Loan payments are not due during the construction phase of the home
There is no requirement to re-qualifying for your loan when transitioning to permanent financing
There is only one closing, saving you money on transaction costs and saving you time
No money down options available via VA and USDA in some situations
Who can benefit?
Homebuyers who want to build a custom home and want to simplify the financing process
Homebuyers whose builders require that they obtain construction financing
Homebuyers who want to avoid multiple closings and having to re-qualify once construction is complete
Homebuyers who would like to include the lot purchase in their financing in addition to the construction costs
Credit and collateral are subject to approval. Terms and conditions apply. This is not a commitment to lend. Programs, rates and conditions are subject to change without notice. Some products and services may not be available in all states.