Conventional Loans
Diverse set of products for variety of situations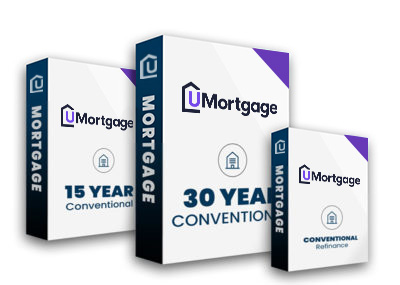 Conventional Financing
Flexibility and Versatility.
I'm looking for flexibility in loan terms and pricing and I have good credit and money to put down.
The Conventional Mortgage
A Conventional Mortgage is simply any mortgage loan that is not insured or guaranteed by the federal government. Conventional Mortgages typically require a higher down payment, usually 5%–20%. They also have higher income and credit score requirements than government loans. Conventional Mortgages can have a fixed interest rate or an adjustable interest rate. Typical fixed-rate loans have a term of 15 or 30 years. With an Adjustable-Rate Mortgage (ARM), the interest rate stays constant for a term and then fluctuates based on market conditions.
Get Started
I will ask you a series of questions to see if Conventional is right for you.
Loan Amounts up to:
$817,650
Credit Scores as low as:
620
Minimum Down Payment:
3%
Types of Conventional Loans
Conventional Purchase Loan
Conventional Refinance Loan
Conventional Cash Out Refinance
Home Possible®
HomeReady®
HomeStyle® Renovation Mortgage
CHOICERenovation Mortgage
Conventional 97% No MI
Conventional Adjustable-Rate Mortgage
Conventional Features & Qualification
Buyer has immediate equity in the property
No private mortgage insurance is required with a 20% down payment
Lower closing costs and fees
Repayment terms are generally more favorable
Closing costs and fees may be included in the loan
Fewer bureaucratic hurdles, making the loans quicker to process
Who can benefit?
First-time or repeat homebuyers
People with good credit scores and money to put down
Someone who wants a low down payment.
Homebuyers looking for a loan program with no private mortgage insurance (PMI) options.
Credit and collateral are subject to approval. Terms and conditions apply. This is not a commitment to lend. Programs, rates and conditions are subject to change without notice. Some products and services may not be available in all states.