FHA Loans
Lower down payments, easier approvals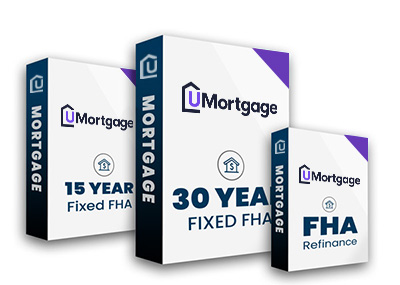 FHA Loans
Easier Qualification.
Are you eager to purchase or refinance but don't have great credit or a lot of money to put down/equity in your home?
The FHA Advantage
With an FHA loan, you'll enjoy low rates, our streamlined process and the peace of mind that your loan is insured by the Federal Housing Administration (FHA). With flexible qualification guidelines, these loans are particularly designed to benefit first-time homebuyers and buyers who don't have perfect credit or a lot of money to put down.
Get Started
I will ask you a series of questions to see if FHA is right for you.
Loan Amounts up to:
$817,650
Credit Scores as low as:
580
Minimum Down Payment:
3.5%
Types of FHA Loans
FHA Purchase Loan
FHA Refinance Loan
FHA Cash Out Refinance
FHA Streamline Refinance
FHA 203(k) Renovation Home Loans
FHA Home Equity Conversion Mortgage
FHA Energy-Efficient (EEM) Home Loan
FHA Manufactured Housing
FHA Condominium Home Loans
FHA Features & Qualification
Low down payments (as low as 3.5% of the purchase price)
Fixed and adjustable rate mortgages available
Flexible qualification guidelines
No prepayment penalties
100% gift funds acceptable for down payment and closing costs
Who can benefit?
First-time homebuyers
People without a lot of money saved for a down payment
People who don't have perfect credit
Someone who wants to keep their monthly payments as low as possible
Someone wanting to refinance a high-cost mortgage
Credit and collateral are subject to approval. Terms and conditions apply. This is not a commitment to lend. Programs, rates and conditions are subject to change without notice. Some products and services may not be available in all states.