Jumbo Loans
Higher loan limits for more expensive properties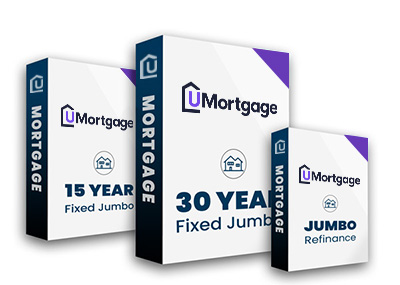 Jumbo Loans
Are you looking for a bigger loan?
You've come to the right place. A Jumbo Loan with me will put you on the right path towards successfully completing a higher-priced property transaction.
The Jumbo Advantage
Jumbo Mortgages are the perfect loan program for a homebuyer whose loan amount exceeds the country-specific limits set by Fannie Mae and Freddie Mac. When you work with me, I'll help you finance up to $3 million for the luxury property you want to purchase with an extremely competitive rate. I'll take great care of you with my streamlined process and present custom-tailored loan options that take into account the full range of Jumbo products on the market.
Get Started
I will ask you a series of questions to see if Jumbo is right for you.
Loan Amounts up to:
$3,000,000
Credit Scores as low as:
640
Minimum Down Payment:
10%
Types of Jumbo Loans
Jumbo Purchase Loan
Jumbo Refinance Loan
Jumbo Rehab Loan
Jumbo Construction-to-Permanent Financing
Jumbo Loan Features & Qualification
Allow for the purchase of more expensive properties
Closing costs are similar to other loan programs
Extremely competitive interest rates
No private mortgage insurance with larger down payments
Who can benefit?
Homebuyers looking to finance the purchase of a more expensive primary or secondary residence
Homeowners looking to refinance their existing Jumbo Mortgage
Renovation and construction-to-permanent options available
Credit and collateral are subject to approval. Terms and conditions apply. This is not a commitment to lend. Programs, rates and conditions are subject to change without notice. Some products and services may not be available in all states.