Refinancing
Change your loan's rate, term and/or program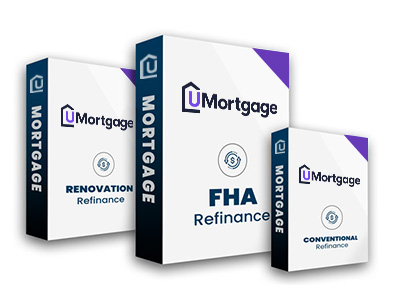 Refinance Your Mortgage
Modify Your Current Home Loan.
I will help you understand your refinancing options and how they can align with your home ownership goals.
Refinancing
When you refinance your mortgage, you pay off your existing mortgage and replace it with a new mortgage that typically has a lower interest rate/term period/or monthly payment. If you have both a primary mortgage and a second mortgage, you could refinance both by paying them off and replacing them with one new mortgage. You may also refinance a non-FHA loan with an FHA loan, but refinancing has costs, so it isn't right for everyone. If you currently have an FHA-insured mortgage, you may be eligible for an FHA Streamline Refinance.
Get Started
I will ask you a series of questions to determine your refinance goals.
Loan Amounts up to:
$2,000,000
Credit Scores as low as:
580
Minimum Down Payment:
0%
Types of Refinance Loan Programs
Conventional Refinance Loan
Conventional Cash Out Refinance
Home Possible® & HomeReady®
FHA Streamline Refinance
FHA Cash-Out Refinance
FHA 203(k) Renovation Mortgage
Jumbo Loan Refinance
USDA Loan Refinance
VA Streamline Refinance (IRRRL)
VA Cash-Out Refinance
HomeStyle® Renovation Mortgage
Refinancing Features & Qualification
Get a lower interest rate and make lower payments.
Change the length of your mortgage loan (30-year to 15-year for example)
Build equity more quickly
Get cash from the equity in your home
Convert from an Adjustable-Rate Mortgage (ARM) to a Fixed-Rate Mortgage
Convert to a renovation loan program to finance a remodel
Who can benefit?
For the right circumstances and because interest rates at historic lows, now is a good time for every homeowner to consider and evaluate the option of refinancing
Homeowners looking to lower their interest rate
Homeowners wanting to change their mortgage length
Homebuyers looking to get rid of mortgage insurance
Credit and collateral are subject to approval. Terms and conditions apply. This is not a commitment to lend. Programs, rates and conditions are subject to change without notice. Some products and services may not be available in all states.