USDA Loans
100% financing in designated rural areas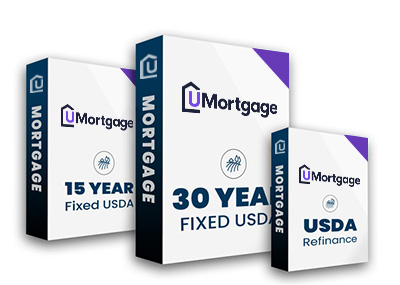 USDA Loans
Buying in a rural area?
If you're looking for a home in a USDA-designated rural area, you'll want to check out the USDA loan and its 100% financing feature.
The USDA Advantage
Advantage Mortgage's USDA Home Loan Program provides 102% of the financing for the purchase price and guarantee fee, for low/moderate income homebuyers wanting to buy a home in a rural development area. USDA Home Loans are affordable and backed by the federal government. Qualified program participants must purchase a home in an eligible rural area (as defined by the U.S. Department of Agriculture) and have a household income that does not exceed the established limits where the home is located.
Get Started
I will ask you a series of questions to see if USDA is right for you.
Loan Amounts up to:
$548,250
Credit Scores as low as:
640
Minimum Down Payment:
0%
Types of USDA Loans
USDA Purchase Loan
USDA Refinance Loan
USDA Rehab Loan
USDA Construction-to-Permanent Financing
USDA Features & Qualification
2% USDA guarantee fee may be included in financing
No down payment required
Competitive interest rates
Lender fees and closing costs (including prepaid funds) may be contributed by the seller or may be eligible to include in the loan, depending on the appraised value
Gifts or grants permitted from family, friends and non-profit agencies
Who can benefit?
Homebuyers looking to purchase a property in a USDA-designated rural area—including single-family homes, new construction, modular homes, and condominiums
People without a lot of money saved for a down payment
People with credit scores above 640
Homebuyers with income that does not exceed the USDA's income limits for the area
Homeowners wanting to refinance their existing USDA loan
Credit and collateral are subject to approval. Terms and conditions apply. This is not a commitment to lend. Programs, rates and conditions are subject to change without notice. Some products and services may not be available in all states.